This is a Sponsored post written by me on behalf of Buffalo Wild Wings for SocialSpark. All opinions are 100% mine.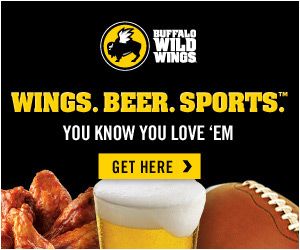 When my husband married me, he married into several things. He married into a family who knows how to throw one heckuva barbeque. He married into a family that doesn't mind jumping on the 4-wheeler and getting a little muddy now and then. And he married into a family that knows only two seasons: football season and the seven months before football season.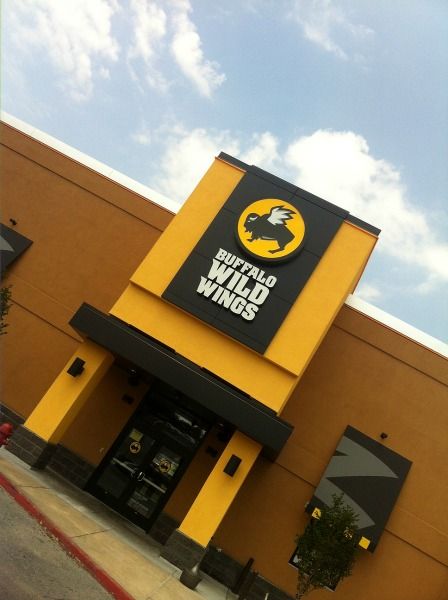 To help celebrate the start of the football pre-season (a.k.a. "almost football season, but not quite"), we decided to go out to lunch with a few fellow football-loving friends. Our destination: Buffalo Wild Wings. My husband likes it for its wings and beer. I like it for its burgers and because its signature colors – black and yellow – are the same as my beloved Pittsburgh Steelers.
Of course, those are just a few of the many things we love about Buffalo Wild Wings (or "B-Dubs" for those who know it best). The food is fantastic – kid-friendly and adult-friendly – but the sports bar-like atmosphere is especially nice for football fans. They've got about 50 big screen high-def TVs throughout the restaurant, all tuned to different games, and if your game isn't showing on one of the TVs, they'll even turn the channel to the game you want!
Like I said, while the atmosphere is super relaxed, the food is the MVP of the occasion. For our lunch, my husband ordered the Bottomless Boneless Lunch. (They had him at "wings" but adding the all-you-can-eat "bottomless" to the name pretty much sealed the deal.) With any order of B-Dubs wings, you can choose from about 20 different wing sauces. Hubby chose Asian Zing – a sweet-meets-heat chili pepper, soy and ginger sauce creation, which was delicious.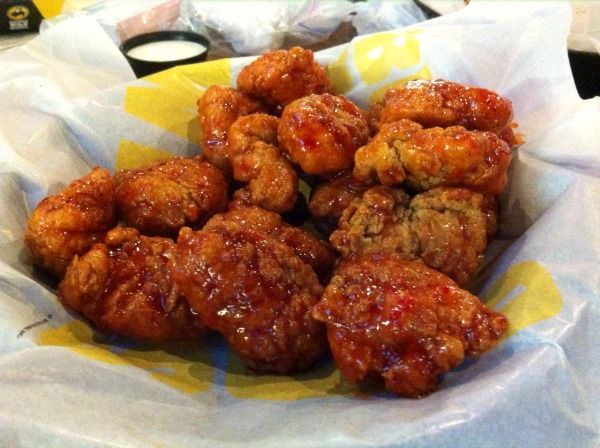 I opted for a good old fashioned cheeseburger with the works and fries, while our friends chose a chicken Caesar salad and a Big Jack Daddy Burger. That's the Big Jack Daddy below – an incredible burger topped with hickory-smoked pulled pork, fried onion rings, cheddar jack cheese and Buffalo Wild Wings' signature Honey BBQ sauce.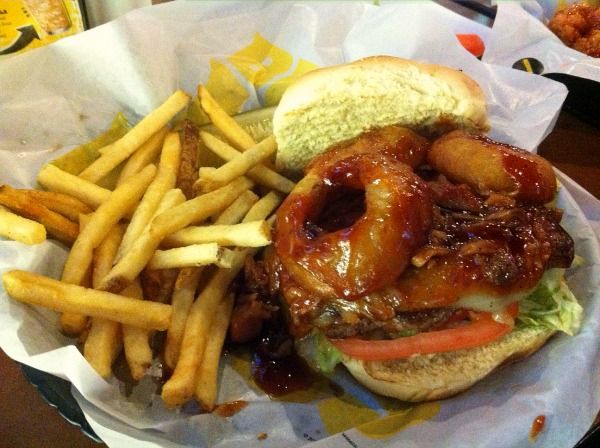 Of course, no football lunch would be complete with a few adult beverages. The guys chose B-Dubs' "Game Changer Beer" (below) which is made my Redhook and made its debut on the menu just last month as the restaurant's signature craft beer. The mommy's chose margaritas, which arrived just the way I like them – ice cold and extra large!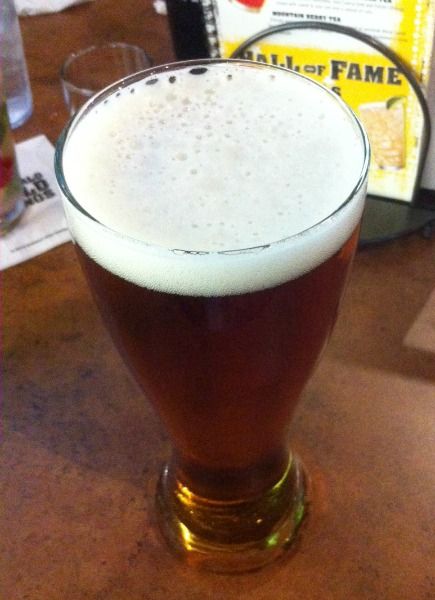 If you're thinking about heading to Buffalo Wild Wings to celebrate football season (or just for a good meal), check them on out online to find a location near you. You can also Like Buffalo Wild Wings on Facebook and Follow Buffalo Wild Wings on Twitter for updates about specials and new items!
You must be 21 years or older to drink alcoholic beverages and as always, please remember to drink responsibly.