This is a Sponsored post written by me on behalf of dio for SocialSpark. All opinions are 100% mine.
Our honeymoon in Hawaii was one of the most wonderful weeks of my life, and one that I dream about every time the temperature drops below 80 degrees. (Which, where I live, is just about every day.)
While we were there, we made sure to take plenty of photos, but I've frankly been a little hesitant to look at them. Every time I take a peek at them, I find myself researching houses for sale in Honolulu and Googling "public relations jobs in Oahu" for my husband and me. Yes, we'd both have to work if we wanted to live there!
Until now, our honeymoon photos were socked away in a folder on our computer, but I recently discovered a really fun website that allows you to share photos in a way that turns a "boring old photo album" into a fun, interactive experience. That website is called dio (you can also Like dio on Facebook, and it's allowed me to not only relive our wonderful Hawaiian honeymoon, it's also allowed me to share it with others.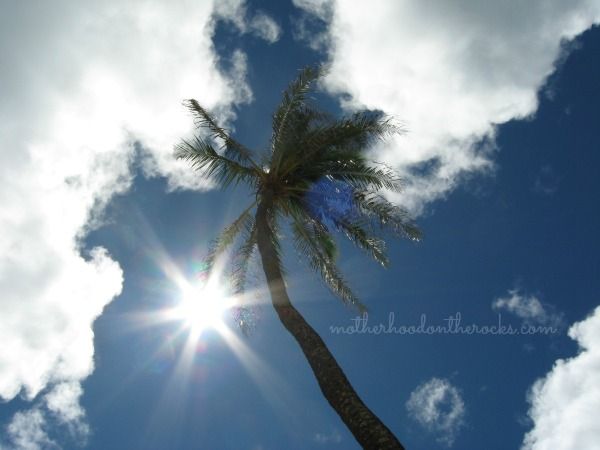 What's cool about dio is how it allows you to organize your photos into "rooms" and tell a story with your images. For example, visitors to our honeymoon album might arrive in the "Hangin' out at the hotel" room. While in there, you can view other photos taken from our hotel balcony, or visit other rooms, including our trip to the Dole pineapple plantation, our visit to Pearl Harbor, or our amazing luau experience.
While in each room, you can check out the photos and read the captions, but you can also let visitors interact with the photos in different ways when they click on the photo name. You can let visitors "take" an object or play a video. You can also let visitors "talk" to your photo, an option that will display lines of dialogue created by you. (That's a feature I used for several of my photos, so feel free to chat away!)
I also liked how simple it is to sign up for dio. You can connect via Facebook or sign up by filling out four simple fields. The entire process takes about 60 seconds and you'll be creating your photo album in no time.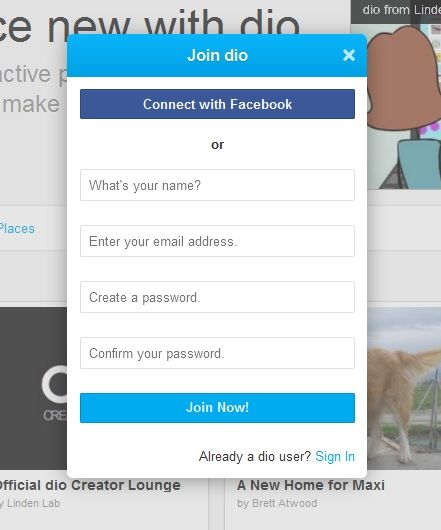 Another neat feature of dio is the ability to follow other users. For instance, I currently follow a user whose photographic tour of San Francisco's Chinatown reminded me of my next vacation. Another user I'm following posted a heart-warming picture story about a dog named Maxi who made a journey from a shelter in Greece to her new home in the United States. (Feel free to follow me by searching for my username, Motherhood on the Rocks.)
Dio also lets your co-create places with other users and friends. For instance, if you shared an adventure with a friend or know someone who is also passionate about the same topic, you can team up to create a collection of photos.
All in all, Dio is a really fun website. I had a great time creating my Hawaiian honeymoon album and I hope you have a good time viewing it!
Speaking of good times, Dio is hosting a $100 Amazon gift card giveaway. To enter, simply visit Dio, create a place of your own, and comment back with the email address you signed up with. If you're a Twitter user, feel free to also tweet a message about your place and include @dioplaces in the tweet along with the #discoverdio hashtag. Good luck! See Contest Rules for more information.