This is a Sponsored post written by me on behalf of Mrs. Smith's. All opinions are 100% mine.
Have you ever made a homemade apple pie? I have. Like skinny dipping, Brazilian waxes, and the Twilight movies, it's one of things you have to try at least once, just to see what all the hubbub is about, before realizing that it's totally overrated.
My homemade pie didn't turn out horribly; it's just a whole lot of work. And as any busy mom will tell you, we've got enough on our plates without having to worry about whipping up a few made from scratch pies for tomorrow's dinner.
That's why I've officially converted to frozen pies. But not just any frozen pies, mind you, I'm talking about the good ones – Mrs. Smith's Signature Deep Dish pies. Just pop them out of the box and into the oven, and a little over an hour later you've got yourself a pie that taste as good (or better) than anything you could have made from scratch.
What I like most about the pies – besides the fact that they're humongous, they taste great, and cost only about $6 – is that each one comes with a sauce or icing to drizzle on top to make the pie a little extra special. The four pies to choose from include:
Signature Deep Dish Dutch Apple Pie with Caramel Sauce (above)
Signature Deep Dish Cherry Pie with Butter Fudge Sauce
Signature Deep Dish Pumpkin Pie with Cream Cheese Icing
Signature Deep Dish Peach Pie with Cream Cheese Icing
My husband and I put all four to the test over the course of a few weeks (I really had to twist his arm, trust me), and all four pies were, in a word, ahh-mazing!
We added a little extra something to each of the pies we made. For example, we topped the pumpkin pie with cream cheese icing, but also added a little whipped cream (of course, right?) and some chocolate shavings.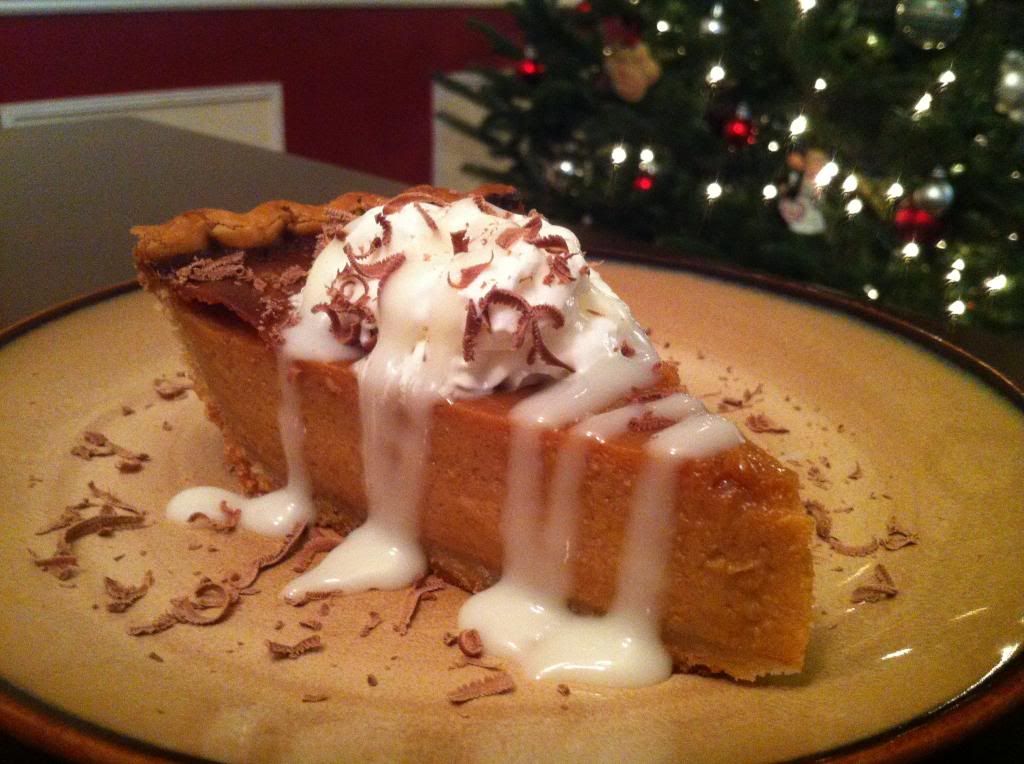 For the Dutch apple pie, we went all a la mode on it by topping it with a scoop of vanilla ice cream before adding a generous drizzle of the caramel sauce.
The folks at Mrs. Smith's were nice enough to donate a $50 Williams-Sonoma gift card and a coupon for a free Mrs. Smith's Signature Deep Dish pie. Just enter using the Rafflecopter form below!
Also feel free to follow Mrs. Smith's on Facebook and Pinterest to stay in the loop about new products, special offers and a whole lot more!